Why TwinTec?
10 year parts and 2 years labour warranty.
Non electric, no dials to set, buttons to press or clocks to adjust.
Twin Cylinder, 24/7 soft water guaranteed.
High flow rate and efficiency, compatible with combi boilers, power showers and megaflo systems.
Accurate displacement metering, low salt costs and water usage.
Compact and Stylish.
Block salt, so easy to store and handle
British made and manufactured, designed for UK homes and plumbing.
WRAS approved, reliable and fully tested with no costly annual service required.
Twin cylinder softeners
Efficient when one cylinder becomes exhausted the other will take over giving you an uninterrupted supply of softened water.
Only regenerates when necessary – our clever system meters the volume of water coming into your home so knows when to clean itself.
Non- electric the softener is powered by the water flow and pressure, so it will not waste water by regenerating when you are not at home.
Large capacity suitable for 1-10 people, a larger version is available if more capacity is required.
No programming, (no clock to adjust or timers to set).
No costly annual maintenance.
Block salt, easy to store and handle.
One size fits all you won't need to upgrade or downgrade if your family situation changes or you move home.
Small and compact easily fits under a kitchen sink.
Displacement metre
Our patented metering system does not use turbines but a pressure differential system, which can cope with low and high flow rates, enabling it to measure down to two drips per second. A water softener powered by water making it efficient in water and salt usage.
The metering system's efficiency is further improved by operating only with softened water , thus it can never malfunction because of hard water scale.
Each meter is factory set, to provide the correct volume of softened water, relative to the hardness in your area: no on-site adjustment is necessary. It's sealed, maintenance-free and works impressively quietly.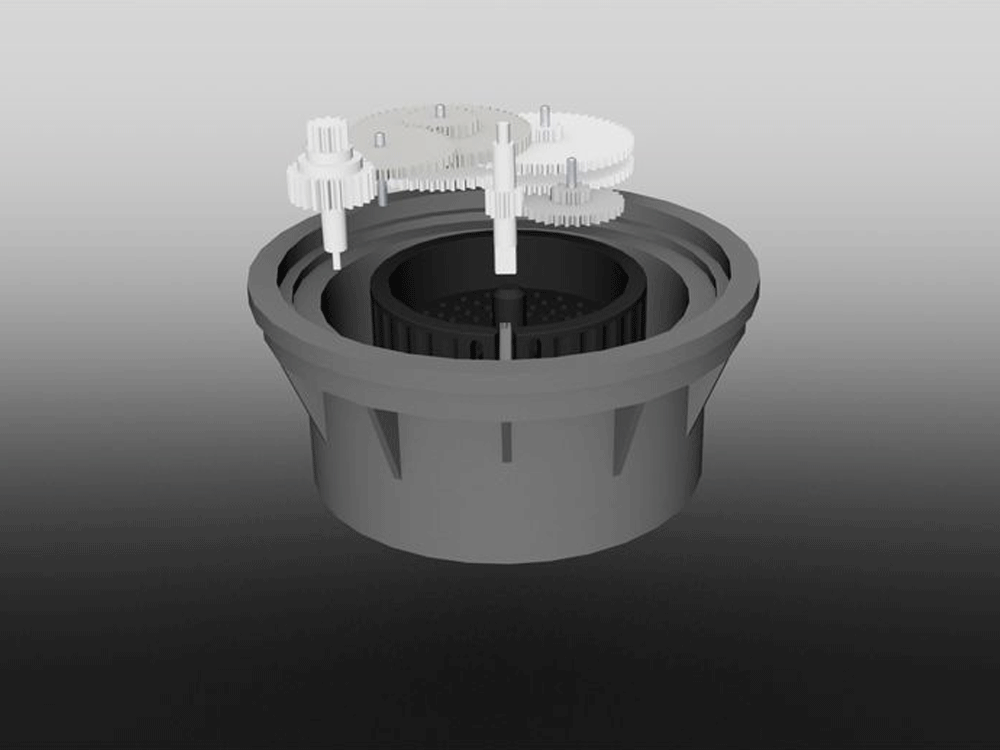 Manufactured in the UK
Suitable for UK homes and plumbing.
Block salt
Easy loading.
No mess.
Transparent salt lid.
Red line indicator showing when the salt needs replenishing.
Convenient to store and handle.
Waterproof bags.
Resin
The TwinTec S4 uses a unique ultra-fine exchange resin, which along with our twin cylinder system ensures maximum operational efficiency and high flow rate Ion exchange resin is the heart of a water softener. Its job is to remove the calcium and magnesium. The latest technology are micro nano beads of uniform size and so give higher flow rates and greater exchange capacity than other twin cylinder softeners.