Drinking Water Filter Systems
We do a range of drinking water systems to suit our customers needs. The most basic drinking filters we do are great replacements for jug filters or bottled water, which can be costly and take up a lot of room in your kitchen.
Achieving fresh tasting drinking water is easy with our filter options. With easy to replace cartridges that last a whole year, they are not only hassle free, but very cost effective. You can simply order your replacement cartridges from our online shop. We also offer a variety of Reverse Osmosis Systems and suitable taps.
For more information regarding the Filtration Systems on offer call us on 01276 27924 or 07899 895152
Our Drinking Water Filter Systems
TwinTec Drinking Filter 
This is one of our most popular filters. It works by treating tap water with activated carbon which has been pre treated to extremely high temperatures to enable it to absorb large amounts of impurities. This filter is a direct replacement for your standard filter jugs and bottles water. With easy to replace cartridges and being great value, this system;
Removes chlorine and other chemicals that can cause odour or unpleasant tastes in your drinking water
Removes particles that can discolour the water, including sand and rust
Easy and quick replacement cartridges, with auto shut off when replacing the cartridge
Great performance in high and low pressure environments
Filtration capacity 12 months
Infinity Drinking Filter
This filter provides ultra-filtered water to your home, through a coconut shell activated carbon block. The bacteriological retention stage is composed of an ultra-filtration membrane, with just 0.1 micron diameter for superior performance.
In addition to the removal achieved by more basic filters, the Infinity Filter also removes lead, viruses and bacteria
Easy to replace cartridges 
Filtration capacity of 12 months or 6000 litres
Reverse Osmosis
We do a large range of Reverse Osmosis units, which provide a high level of filtration suitable for any household. Our premium range by Kinetico include popular models such as, the K2, and the K5.
3-5 stage filtration available. General removal;
Chlorine/Limescale/lead/Viruses and Bacteria/Pharmaceuticals
The Kinetico K2 removes 98% of contaminants providing clean, clear, great-tasting drinking water in your home. The design has been created with the customer in mind, so replacing the cartridges can be done yourself. As well as being non electric, the focus on technical simplicity, reliability and efficiency with water use makes this product a perfect choice.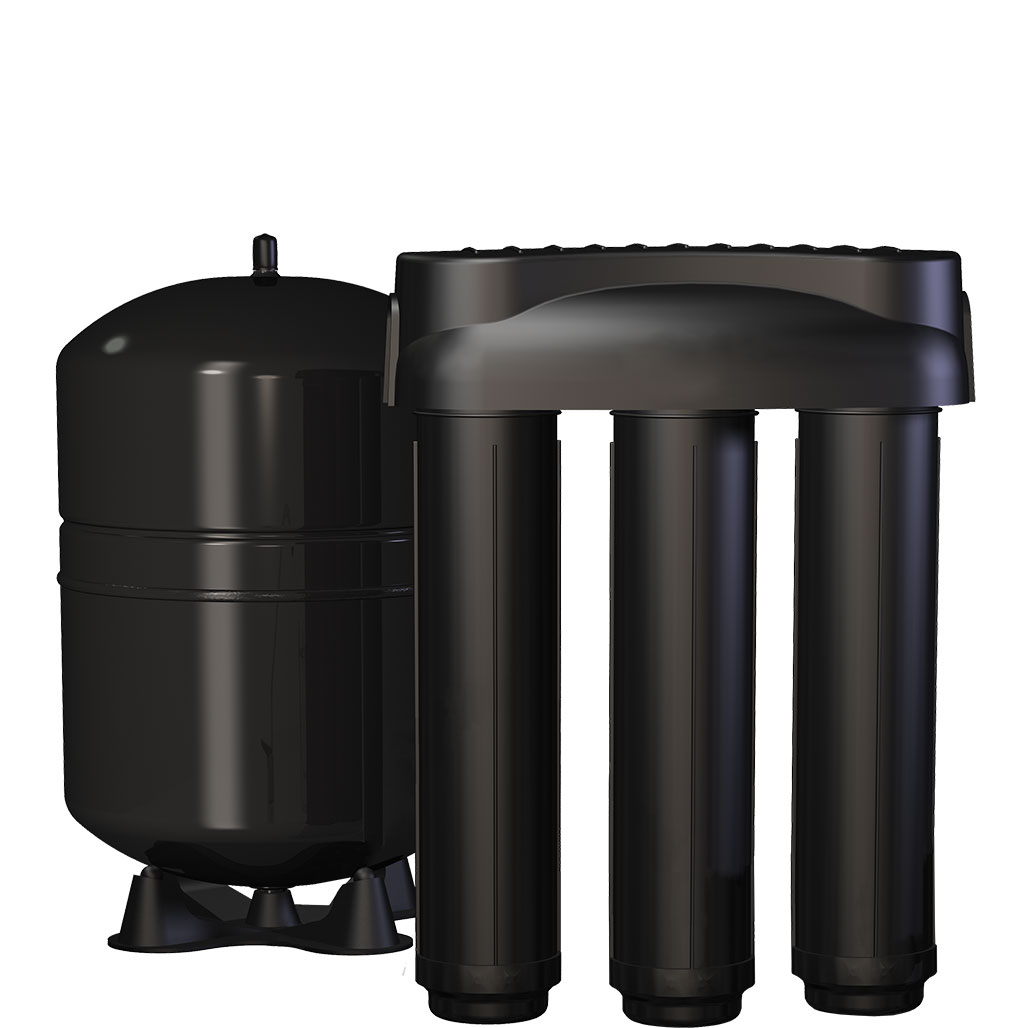 For further advise on our range of filters just give us a call on 01276 27924 or email sarah@uk-water-softeners.co.uk